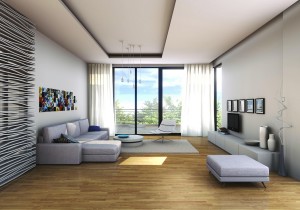 Adding one living room image to the gallery. Even though I sense we are moving into the Cycles era, this one is still faithful old Blender Internal + a little bit of post processing.
The modelling is all mine except the chair, a free model from Viz-people, converted from max format.
This is how the render came out from BI directly: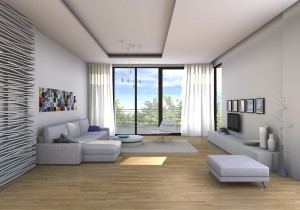 Light settings can be seen here: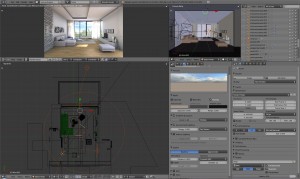 I then fiddled a bit with the Compositor, mainly trying hard to add the window glare. I now have the ability to use the compositor but not so confident what the best settings are, will keep on experimenting…
For the final touch I used Motiva Realcamera I have mentioned before.
I think I will try this on Cycles when I get the chance, possibly after I upgrade my computer. I gave it a little try after wathching Blenderguru's doughnut tutorial: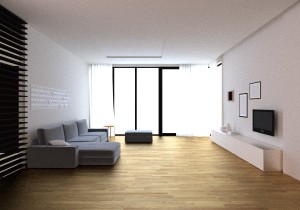 But I need some patience to learn to work with the node materials and it was waay too slow… but not without hope though.
Actually that is exactly our Ikea couch and floor, for the rest of the space I added a few meters on all directions, more height, more windows, more white cool furniture. This is what CG is for 🙂