Completed project – kitchen
By
Here it is, rendered with Blender Internal, mostly modelled by me. Apples are from Blogoscopia, books from Archibase.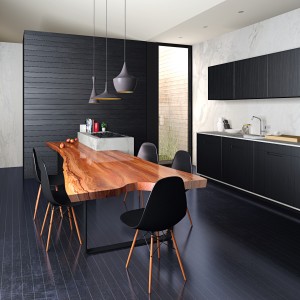 Kitchen interior – practice render from photograph. Source:  Dwell magazine & remodelista.
It took a biiiit longer than I had planned but I really enjoyed this project and found the process of replicating an actual photograph very useful.
Here are some details:
Rendered image without Gimp post processing: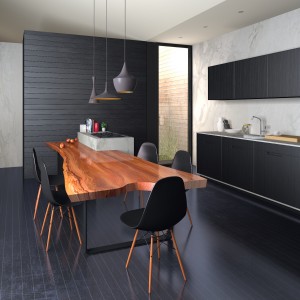 World settings used and image rendered with no additional light: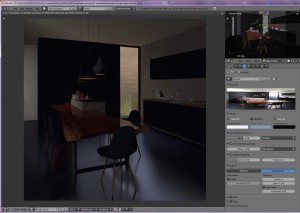 Lights added: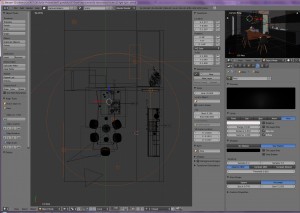 Render using just world settings and one area light for the window light on the right: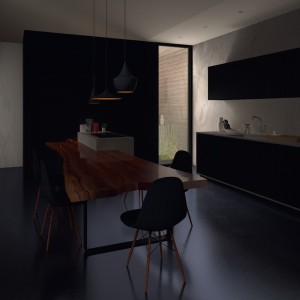 Clay render: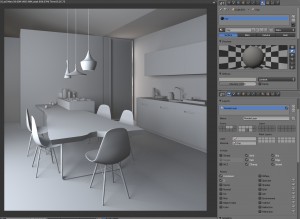 For the final render I doubled samples for area lights, then I went to Gimp for some post processing -sharpening, contrast and a bit of glow.
I would have liked to give the final touches in Blender but I'm not in such good terms with the compositor yet. I will try do do that next time, I'm a great believer in not switching between software if possible 🙂
Hope to get some feedback on this!