Archive for Lights
For today just a Blender word of wisdom: if everything else fails, try using an "empty"!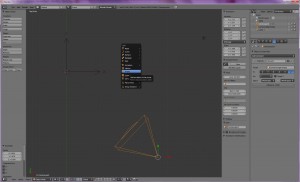 You can make a camera target from it, adjust mapping coordinates, mirror and array and probably everything else that has eluded you in Blender 🙂
Happy blending!
Good morning! Today I don't have time for an elaborate post but as my girl is toddling happily around the living room and I am drinking my coffee I am reading the news on Blendernation and this morning there is an article about a very good script for integrating V-ray into Blender. V-ray! This is indeed good news for architects using Blender, especially for those rendering interior design images. It seems you only have to buy a 245€ V-ray plugin so that makes it a very good deal indeed. I will post about lighting in Blender soon but just couldn't wait to get this bit of information in here. I am downloading the trial V-ray to test it.