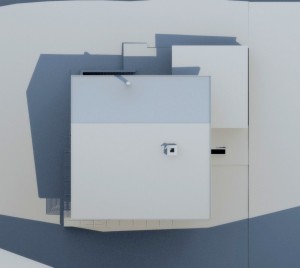 It's been awfully cloudy and dark last week around here but I got all the Sun I needed… in Blender at least! My client asked for a quick sun study on his project and I remembered looking at a cool add-on sometime ago. It's called Sun Position, just download and add it to your addons list.

One glitch: it didn't work well in Blender 2.65, no idea why. I was just switching to 2.66 so got it there and now it works nicely. It has a very neat interface and easy to setup. You just have to mind where your North is. For the basic sun study I needed I just checked "use object" and selected my Sun lamp. I used Cycles and I adjusted the Sun size to zero so I get crisp shadows and see the results well.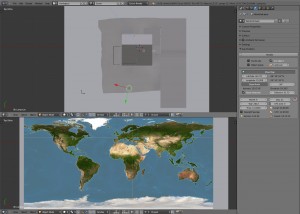 The addon also makes sun study animations possible and has more nice features like using a sky texture or visualising the sun's trajectory. These are better described on the addon's download page.
Since I'm at it, I'll put a short word in here about the new Blender 2.66. I really like the new Bevel tool (press W in edit mode) and the materials preview in Cycles. I'll be working soon a project in Cycles so I'll be able to write more knowledgeable posts on this 🙂
I had some trouble when switching versions with my presets file, didn't happen before. Selection was all messed up – when multiple selecting with shift, it would remain in multiple selection mode even with shift released – and it didn't go away until I reloaded the factory settings and redid my favorite layout and key presets. I still have no idea which one of my presets did it, now it works all right again.
Have a nice, Sunny Blender day! 🙂