Image reference in the new 2.58 Blender release
By
First an admiring nod at the new splash screen: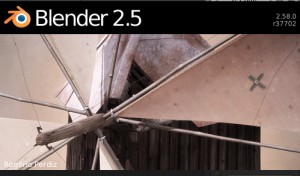 The new Blender 2.58 release comes with a new tiny but useful feature, "empty image display"
In the past I used to UV map planes to get image references in my project, then there was the Image as planes addon, but now things are even easier.
Add an empty, then select Image as the display option, load an image and set transparency and scale. The imported image is 1 blender unit on the x axis, so you can scale it to the needed size.
If you check x-ray in the object panel display mode you will be able to use the reference in solid mode to easily construct over it. Very nice!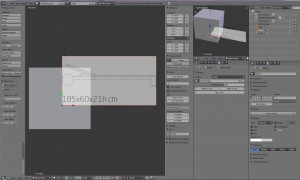 Above: preparing to model a deckchair, reference from furniture website brought to exact scale.